People's COVID-19 vaccination passes are examined in Nigeria in a file photograph. (Pius Utomi Ekpei/AFP via Getty Images)
The Epoch Times
By Zachary Stieber
Nebraska on Friday became the sixth U.S. state to report at least one case of COVID-19 caused by the Omicron virus variant, with officials suspecting the variant was brought to a household from Nigeria.
Some of the patients in the United States who contracted the variant were fully vaccinated. Just one of the six cases identified in Nebraska had gotten a vaccine, the Nebraska Public Health Solutions District said in a statement.
Officials believe the variant was brought to the state by an individual who traveled to Nigeria and returned on Nov. 23.
That person began showing symptoms the following day and soon tested positive.
The other five patients are believed to have been exposed through household contact with the first patient.
None of the people who got the variant have required hospitalization so far, Nebraska officials said.
Omicron is a variant of the CCP (Chinese Communist Party) virus, which causes COVID-19.
Ten other cases caused by the variant have been reported in America, across California, Colorado, Hawaii, Minnesota, and New York.
Half of them were identified in New York. At least one of the patients, a 67-year-old woman who recently traveled from South Africa, where scientists first identified the variant, had received a vaccine. Details about the others, including vaccination status, have not been made available.
The Minnesota case recently traveled to New York City. The adult male was vaccinated.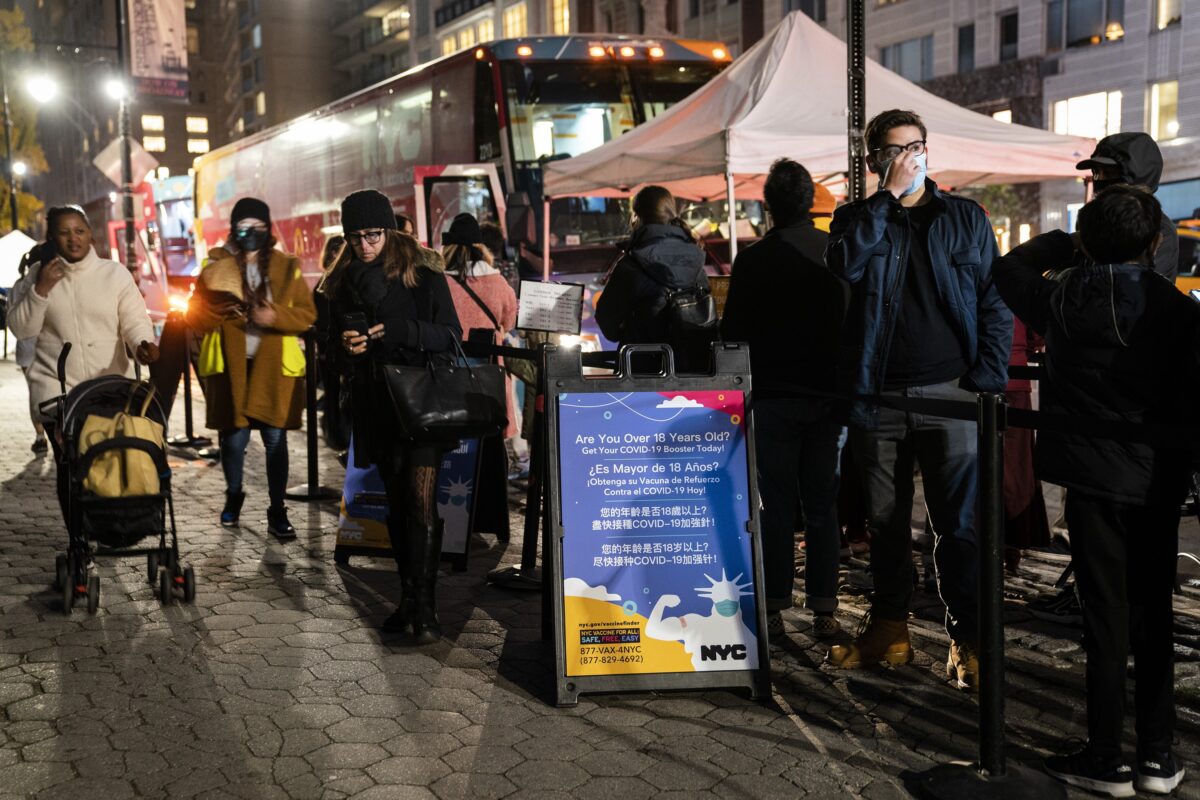 The sole case in Hawaii so far was described as an Oahu resident who had not received a vaccine but who did have natural immunity, or a level of immunity from recovering from COVID-19.
Scientists in South Africa said this week that early data indicates natural immunity doesn't hold up as well against Omicron.
It's not clear yet whether the variant can better evade the protection from vaccines. Protection against infection against other variants from the shots drops significantly over time, triggering the widespread push for all adults, even healthy ones, to get boosters.
Sequencing identified an Omicron case in a woman who recently traveled to southern Africa, Colorado health officials said Thursday. She was fully vaccinated.
Cases of Omicron in California have been recorded in a vaccinated adult in San Francisco and a vaccinated adult in Los Angeles who had recently returned from South Africa via London.
Scientists say the Omicron variant is worrying because it appears to transmit more easily than earlier variants but experts are cautioning against overreacting, noting that there's still little data on the strain and nothing that yet indicates it causes more severe disease.
The Delta variant remains the dominant variant in the United States, Dr. Rochelle Walensky, head of the Centers for Disease Control and Prevention, said Friday.