Travellers walk with their luggage at the departure hall of the Hong Kong International Airport on Dec. 30, 2022. Authorities around the world are imposing or considering curbs on travellers from China as COVID-19 case there surge following its relaxation of Zero-COVID rules. (Anthony Kwan/Getty Images)
The Epoch Times
By Aldgra Fredly
More than 140 Chinese passengers arriving in Taiwan on Sunday tested positive for COVID-19, according to the Central Epidemic Command Center (CECC).
A total of 524 Chinese travelers arrived at Taoyuan International Airport on Jan. 1, according to the CECC. Of those, 146 passengers tested positive for COVID-19, representing a 27.8 percent positive rate, Focus Taiwan reported.
Those travelers found to be infected will need to undergo a five-day isolation if they have mild or no symptoms.
This comes as Taiwan began its temporary testing of all arrivals from China.
All passengers from four Chinese cities—Beijing, Shanghai, Chengdu, and Xiamen—are required to undergo a saliva-based polymerase chain reaction (PCR) test upon arrival in Taiwan starting on Jan. 1.
The testing policy, which is expected to end on Jan. 31, would also apply to arrivals from Taiwan's Kinmen and Matsu islands. Hong Kong and Macau travelers are not subject to the measures.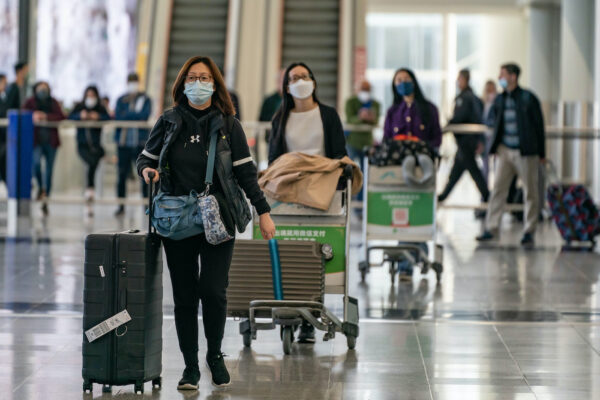 Other countries, including the United States, Australia, Canada, Japan, South Korea, and Malaysia, have also imposed PCR testing requirements for all arrivals from China after Beijing eased its zero-COVID policy. Morocco has banned all arrivals from China, regardless of their nationality.
Taiwan Offers Help to China
The Chinese communist regime abruptly reversed its draconian zero-COVID policy in December, but the lack of preparation before lifting the policy has resulted in China's health services and mortuaries being overwhelmed and severe drug shortages in pharmacies.
Taiwanese President Tsai Ing-wen said Sunday that her nation would be willing to help China deal with the COVID-19 surge following the Chinese Communist Party's (CCP) abrupt u-turn on its zero-COVID policy last month.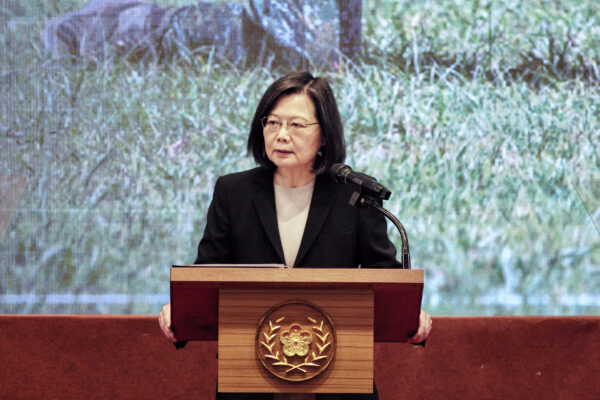 "We are aware that the pandemic situation has recently become more serious in China," Tsai said in her New Year's remarks on Jan. 1.
"If need be, we are willing, out of humanitarian concern, to provide necessary assistance to help more people get through the pandemic and enjoy good health and peace of mind in the new year," she added.
Tsai did not specify the nature of assistance Taiwan would offer China.
The Chinese Communist Party (CCP) claims Taiwan as part of its territory despite Taiwan being an independent nation with a democratically elected government. The CCP has vowed to conquer Taiwan by force if necessary.
The CCP regularly uses its military to intimidate Taiwan, as seen on Dec. 25–26 when it sent 71 planes and seven ships threateningly toward the independent island.
In her New Year's address, Tsai said the two countries faced common challenges and urged the CCP to return to dialogue and joint efforts to achieve regional stability across the Taiwan Strait.
"War has never been a way to solve problems, and only through dialogue, cooperation, and joint efforts toward the goals of regional stability and development, can we help more people enjoy security and happiness," she said.