A cargo ship loaded with containers berthing at a port in Haikou in China's southern Hainan province on May 17, 2021. (STR/AFP via Getty Images)
The Epoch Times
By Alex Wu
China has put several cities across the country and tens of millions of residents under new lockdowns, including the world's largest wholesale hub and port cities. Many travelers are now stranded and struggling for food, production orders have been cancelled, and businesses are closing under the Chinese regime's strict "zero-COVID" measures.
According to Chinese media, since early August a new wave of COVID-19 has hit 25 provinces of the total 31 in China, spreading from the southernmost Hainan Province to the western regions of Xinjiang Province and Tibet.
World's Largest Wholesale Hub Under Full Lockdown
Yiwu city in Zhejiang Province in eastern China, which is the world's largest wholesale hub, has been under a partial lockdown since early August when new cases caused by the more infectious Omicron variant were reported. On Aug. 11, authorities put the city in a three-day full lockdown, using over 500 reported cases as justification for the measure.
Since the beginning of the pandemic, the Chinese regime has concealed the real scale of its outbreaks and has long been suspected as underreporting the number of cases in the country. However, the regime uses the reported outbreak to implement strict control measures, such as city-wide lockdowns and mandatory PCR tests.
Under the full lockdown in Yiwu, public places are closed, trains are suspended, and residents are not allowed to leave their homes. Businesses have been forced to stop operating. Many small and medium-sized enterprises have complained of heavy losses. The "live streaming sales center" Jiangbei Xiazhu stopped shipping goods in early August, and hundreds of foreign businessmen were unable to go to the Yiwu market to purchase goods. As the "capital of the world's small commodities," Yiwu's products are exported to more than 210 countries and regions.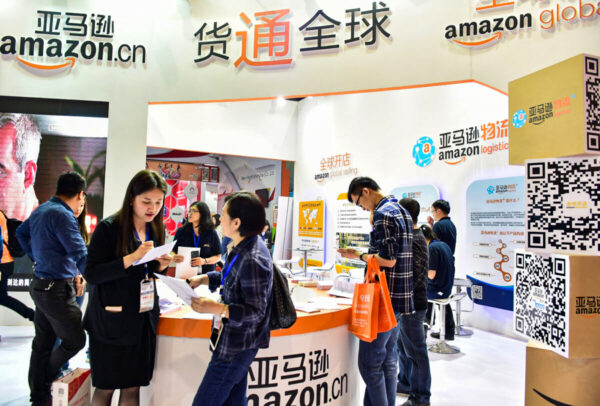 A new COVID-19 outbreak has been reported in Zhuhai city of Guangdong Province in south China, which is a production center for electronics in the Pearl River Delta, a major economic area of China.
Since May when China locked down many areas and cities including financial center Shanghai to "dynamically clear COVID-19," a large number of orders from foreign countries have been cancelled, which has led to many private enterprises in the Pearl River Delta announcing they would close their businesses before the end of August, as they could no longer afford to continue, while many factories put their workers on unpaid "vacations" ranging from days to several months.
Another Port City in South China Sea Under Lockdown
After putting Sanya, a port city at the southern point of Hainan island known as "China's Hawaii," under city-wide lockdown on Aug. 4, leaving more than 80,000 tourists stranded, authorities locked down the provincial capital Haikou on Aug. 8. Haikou is an important industrial port for the South China Sea. Public transportation has been shut down, all residents are required to take PCR tests and are not allowed to leave their residential compounds, and all inbound and outbound flights have been canceled.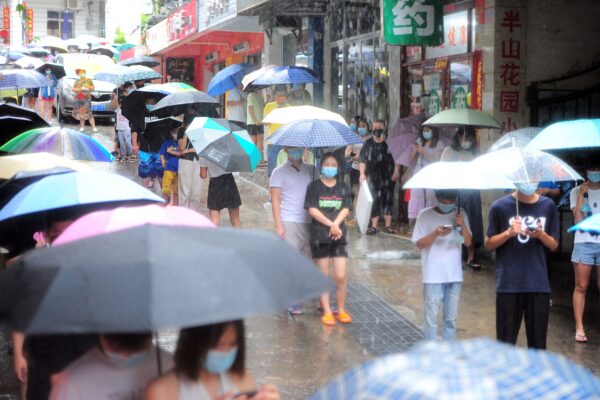 On Aug. 13, representatives from Hainan Provincial Epidemic Prevention and Control said at a press conference that on Aug. 12 there were 1,426 newly confirmed cases in the island province. From Aug. 1 to Aug. 12, a total of 6,399 confirmed cases were reported.
So far, six cities in Hainan have been locked down.
A resident of Haikou surnamed Liang told The Epoch Times that she and her family went to Sanya for a visit but has been locked down in rental housing since Aug. 2, while all the shops have been closed. "They suddenly locked it down without giving any notice," she said.
Liang said that the authorities distributed relief materials once but not to the stranded tourists. She said that under the lockdown, she could not buy food and had no way to ask for help. "We called [the] 12345 [helpline] for help, but no one dealt with it. We called the community office, but they couldn't do anything."
New outbreaks have also been reported in other provinces across the country, and more cities and districts are under "static control," a term that the Chinese regime created to refer to a lockdown.
Tibet and Xinjiang Lockdowns
New COVID-19 infections have been reported in Tibet since early August, after the previous 900 days without any cases. Some districts in the capital city Lhasa have been shut down. Shigatse has been put under city-wide lockdown since Aug. 8, while Ngari Prefecture has been locked down since Aug. 11.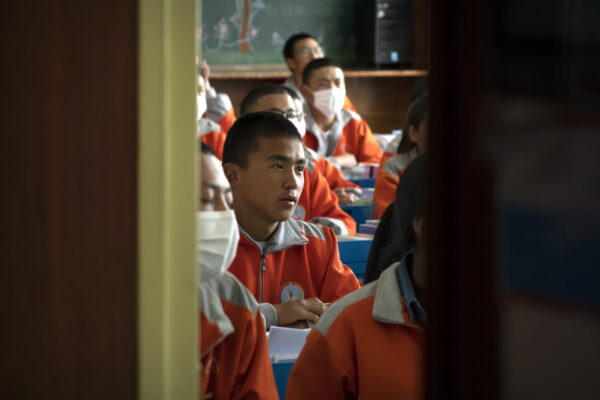 Zhao Yi (a pseudonym), a businessman who returned to Ngari from Lhasa, was stranded in Shigatse with a group of four on Aug. 7. They stayed at a local friend's company with eight people who work for the company.
Zhao told The Epoch Times on Aug. 11: "We are almost run out of rice now, which is the only food we have. With so many people eating it, there are only half a bag of rice left, and it will be gone in two days." Zhao said the group has no way to obtain more food under the lockdown.
Wu Juan (a pseudonym) was on a car tour of Tibet with a friend and was stranded in Shigatse on the way from Lhasa to Ngari. She told The Epoch Times that they wanted to leave, but they had to show the results of a PCR test, which is required to be taken three times over three consecutive days. However, local authorities are not carrying out any tests, so they can't leave.
According to authorities in Xinjiang, which is a majority Uyghur Muslim region, the new outbreak in the capital city Urumqi was caused by the Omicron variant. The local government locked down six districts on Aug. 10 for five days. All public transportation has been suspended.
There have been new cases reported in Yining city, Altay city, Hami city, Turpan city, Korla city, and Hotan city in Xinjiang.
Xiao Lusheng, Gu Xiaohua, and Zhao Fenghua contributed to the report.