A nurse fills a syringe with Johnson & Johnson's COVID-19 vaccine in Pasadena, Calif., on Aug. 19, 2021. (Robyn Beck/AFP via Getty Images)
The Epoch Times
By Zachary Stieber
CDC director endorsed recommendation.
A panel of advisers to the Centers for Disease Control and Prevention (CDC) unanimously voted on Thursday to recommend the agency tell the public that the Moderna and Pfizer COVID-19 vaccines are preferred to the jab from Johnson & Johnson (J&J).
"mRNA COVID-19 vaccines are preferred over the Janssen COVID-19 vaccine for the prevention of COVID-19 for all ≥ 18 years of age," the recommendation states.
Pfizer and Moderna are both based on messenger RNA, or mRNA, technology.
Janssen is a subsidiary of J&J.
COVID-19 is the disease caused by the CCP (Chinese Communist Party) virus.
Hours after the vote by the advisory panel, the Advisory Committee on Immunization Practices, CDC Director Dr. Rochelle Walensky endorsed the recommendation.
"Today's updated recommendation emphasizes CDC's commitment to provide real-time scientific information to the American public. I continue to encourage all Americans to get vaccinated and boosted," Walensky said in a statement.
The panel voted after hearing presentations on a serious combination of blood clotting and low blood platelet levels that has been seen at higher than background rates in people who have gotten the J&J vaccine.
The link prompted a near-nationwide pause in administration of the vaccine in April but health agencies lifted the pause after determining the benefits of the shot outweighed its risks.
Since then, though, the number of confirmed cases of post-vaccination thrombosis with thrombocytopenia syndrome (TTS) has climbed, particularly in middle-aged women, CDC experts told members.
Data from the Vaccine Adverse Event Reporting System shows the highest rate, one case per 100,000 doses administered, among women aged 30 to 49.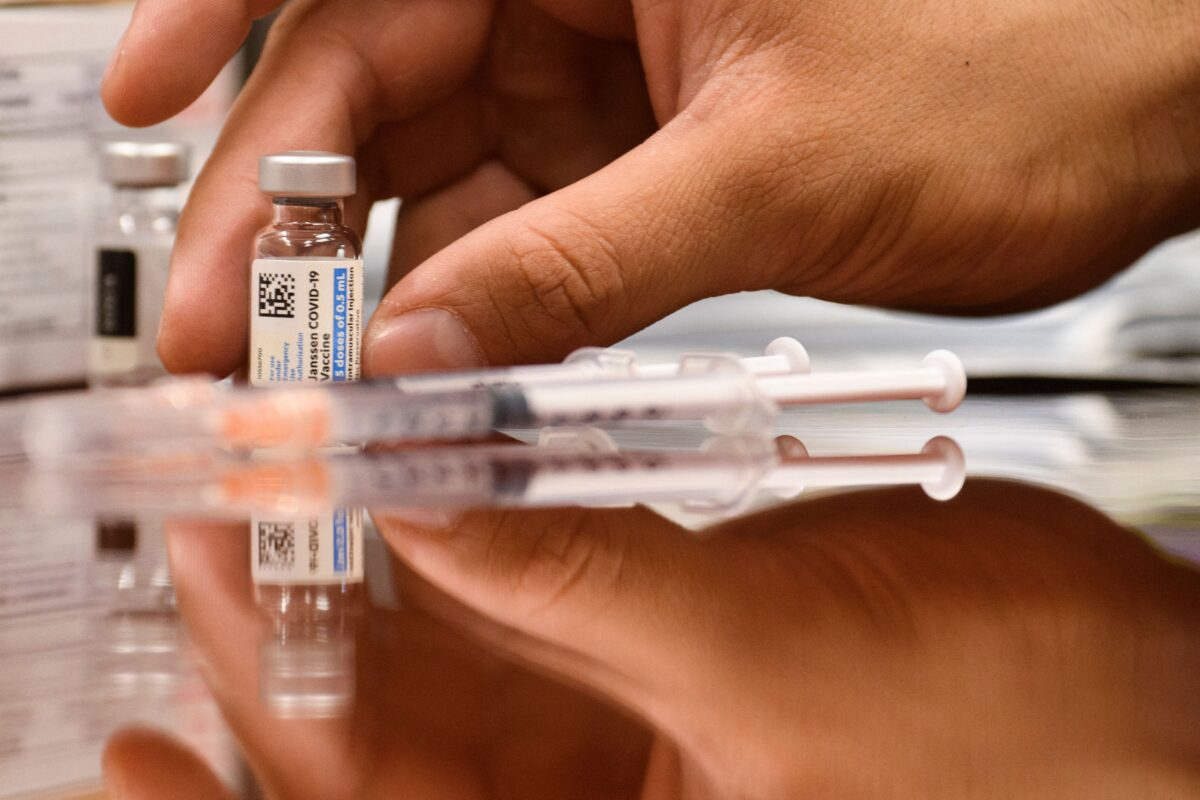 About 17 million doses of J&J's shot have been administered in the country as of Thursday.
Of 54 confirmed cases through Aug. 31 in the United States following administration of the J&J shot, 26 were in women younger than 50, according to the CDC presentations.
Over half of the patients experienced a type of blood clot called cerebral venous sinus thrombosis (CVST).
Nine people have died with TTS after getting the single-shot vaccine, the CDC said, with seven also having CVST.
Though the CDC and FDA both still say the J&J shot's benefits still outweigh the risks, the high mortality rate and the fact that Americans can get two other COVID-19 vaccines led to panel members issuing a preference for the Moderna and Pfizer shots.
"I just cannot recommend a vaccine that is associated with a condition that may lead to death. I think we have other vaccines," Dr. Pablo Sanchez, professor of pediatrics at the Ohio State University-Nationwide Children's Hospital, and a panel member, said during the meeting.
Some members said they only thought people with contraindications to the mRNA-based vaccines should get a J&J vaccine moving forward. CDC officials said their recommendations would be incorporated into updated clinical guidance for healthcare workers who administer vaccines.
U.S. drug regulators earlier this week listed TTS as a contraindication for the J&J shot.
A contraindication is a term that means certain people should not use a product, in this case a vaccine.
The only contraindication to the Pfizer and Moderna vaccines at present is severe allergic reaction, though post-vaccination heart inflammation has occurred at higher-than-expected rates in people after getting those vaccines, particularly after the second shot of the two-dose primary regimen. The rate of post-vaccination myocarditis, one form of heart inflammation, for males 16 or 17, for instance, was 69.1 per million Pfizer doses administered as of last month.
People under 40 are actually at higher risk of getting myocarditis from Moderna's vaccine than COVID-19 itself, a recent study found.
Dr. Lynn Bahta, another panel member who works for the Minnesota Department of Health, said the panel is treating TTS differently than heart inflammation because of the difference in mortality rate.
"We do see a higher frequency of myocarditis" but the severity of TTS is "a driving factor for this recommendation," she said.