A health worker takes a swab sample from a woman to be tested for COVID-19 coronavirus at a makeshift testing site in Beijing on April 27, 2022. (Jade Gao/AFP via Getty Images)
The Epoch Times
By Frank Fang and David Zhang
The Chinese Communist Party's continued insistence on its "zero-COVID" strategy to tackle local outbreaks isn't so much about science, but rather the choice of its top leader Xi Jinping, who ties the success of the strategy to his own greatness, according to Jeffrey A. Tucker, president of Texas-based think tank the Brownstone Institute.
"Xi Jinping made a profound error in believing that his prowess and the personality cult that surrounds him was capable of taking on the greatest challenge in the history of humanity," Tucker recently told EpochTV's "China Insider" program.
On Jan. 23, 2020, Xi put Wuhan, a city of 11 million people where initial infection cases were reported, under a harsh lockdown. Tucker said the initial positive reactions from around the world to the Wuhan lockdown had gotten to Xi's head, possibly making him "flush with pride" about his achievement in apparently preventing the spread of COVID-19.
The lockdown in Wuhan would eventually last 76 days, during which residents were sealed inside their homes, many infected individuals were forcibly sent to makeshift quarantine hospitals, and nonessential businesses were shut down. These measures would eventually make up the core of the regime's zero-COVID strategy.
Tucker pointed to how the World Health Organization (WHO) was singing praises to China early on. A week after the Wuhan lockdown began, the WHO's chief, Tedros Ghebreyesus, lauded China for "setting a new standard for outbreak response."
More praise from the world health body would come on Feb. 28, 2020. That day, the WHO released a report (pdf) applauding China for having taken a "bold approach" to containing the spread of the virus and "having played a significant role in protecting the global community."
By early April 2020, lockdown measures were in place in more than 90 countries, affecting more than 3.9 million people, with Italy being the first country outside of China to impose a nationwide lockdown.
"So now, he [Xi] bet everything, his political future, the status and credibility of the CCP, the entire China model of governance and economics and culture and technology, everything on this one claim, that 'we're using the right strategies and right kinds of science,'" Tucker said.
"And I think that's what accounts for what's going on in Shanghai today."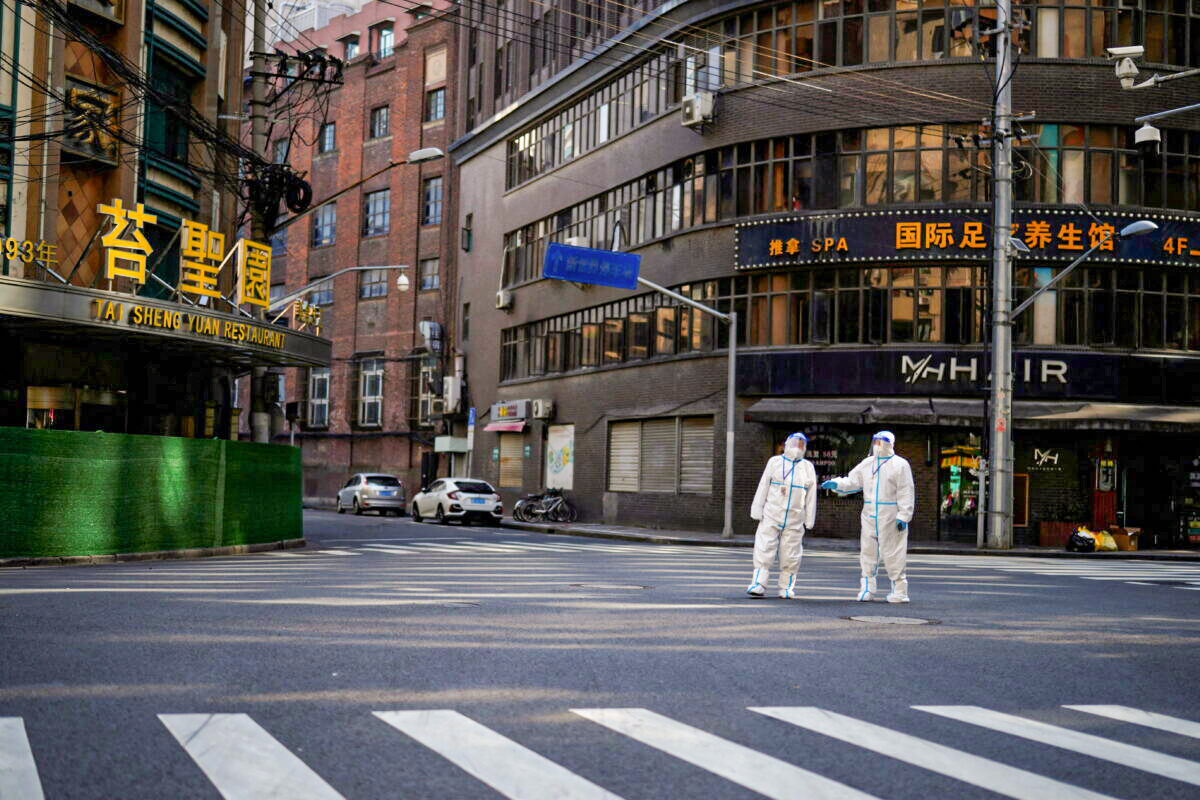 A Discredited Strategy
Shanghai, a city of 25 million people, has been under lockdown since early April. Many residents in the city have voiced complaints about the measures, which have included excessive testing for COVID-19, shortages of food and medicine, forced separation of infected children from their parents, poor conditions at quarantine centers, and rough treatment at the hands of local pandemic control officers.
Some of those dead in Shanghai weren't killed by the virus, but rather by being denied medical care for their underlying illnesses. For instance, a nurse died from asthma after being denied treatment at the hospital she worked in. A senior woman died waiting for her COVID-19 test results since a negative test was a requirement for admission to the emergency ward.
Lockdowns and other harsh quarantine measures have now been largely abandoned by Western governments, as countries seek to coexist with the virus. By contrast, the Chinese regime has refused to move away from the strategy, despite its heavy economic toll and mounting public anger.
"Zero-COVID strategy has been discredited," Tucker said. "The world discovered that China was wrong two years ago, that it didn't actually get rid of the virus, the virus is spread all over the world."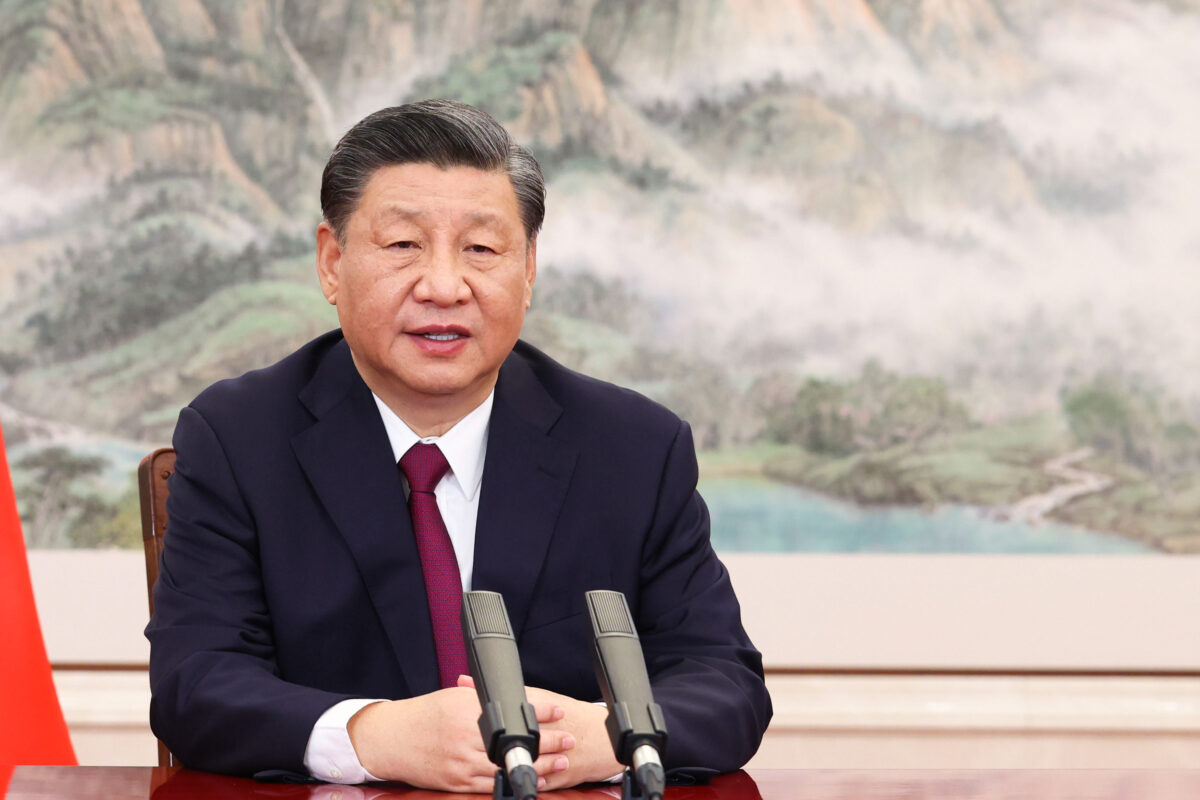 But being proven wrong didn't sit well with Xi, Tucker said.
"Xi Jinping believes this is an insult or a challenge to his greatness," he said. "If I'm right about this, this could be a very serious threat to political stability in China."
Political stability is critically important to Xi now, perhaps more important than at any other time after he took the helm of the CCP in 2012, because the Chinese leader is seeking an unprecedented third term in office, a decision to be made during a major political conclave in late 2022.
Fundamentally, Tucker said China's zero-COVID playbook was never meant to be a success.
"The China model of disease management is an eradicationist agenda. It's not to slow the spread. It's not to reduce infections. It's not to preserve hospital capacity. It is to get rid of the virus. That is impossible, it will never happen."
In January, John Hopkins University published a meta-analysis (pdf) of several studies, concluding that lockdowns were ineffective against COVID-19.
"While this meta-analysis concludes that lockdowns have had little to no public health effects, they have imposed enormous economic and social costs where they have been adopted. In consequence, lockdown policies are ill-founded and should be rejected as a pandemic policy instrument," the report stated.
"We find little to no evidence that mandated lockdowns in Europe and the United States had a noticeable effect on COVID-19 mortality rates."
Impacts
Tucker said that lockdowns, by nature, aren't good, for they impinge upon human rights, liberties, property rights, and the freedom to exchange.
His concern was recently shared by Wang Yaqiu, senior China researcher at New York-based Human Rights Watch. She criticized the regime for its lockdown measures in Shanghai, saying that "denying people's human rights in the name of addressing the new spike in COVID cases is counterproductive."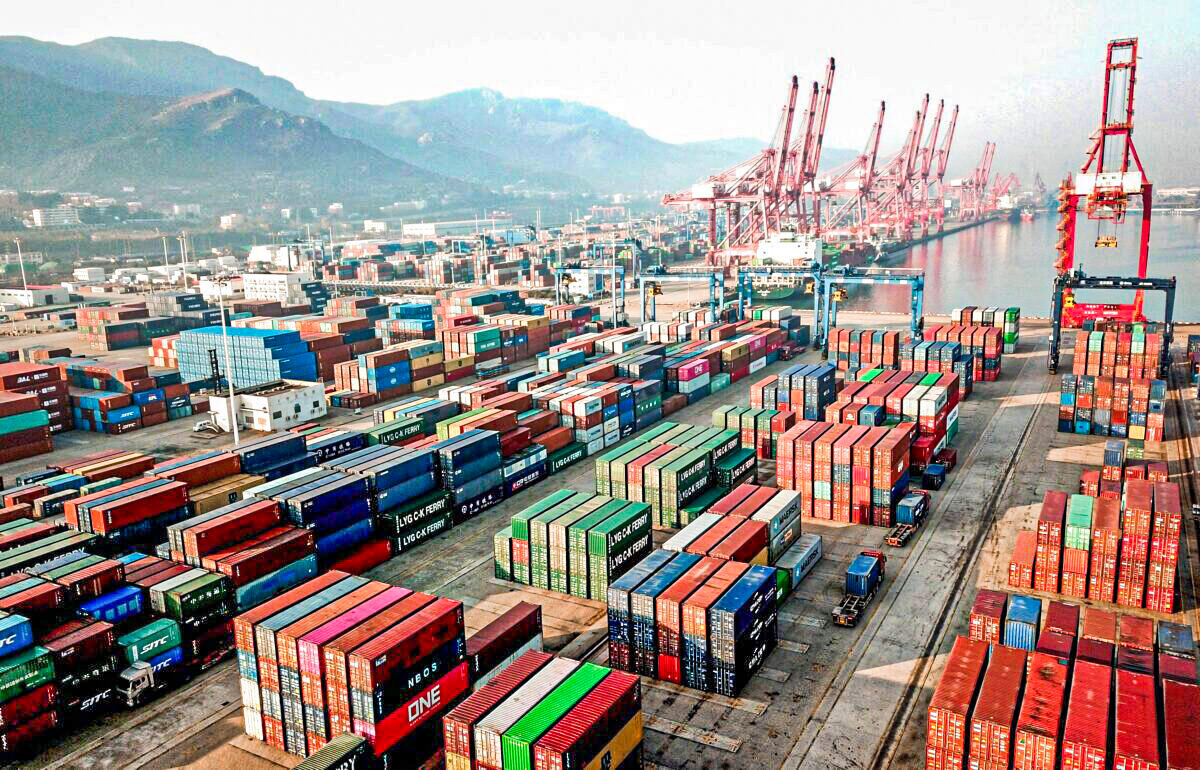 Lockdowns also exact a large economic toll, Tucker said, adding that not a single economy in the world is "resilient enough to withstand lockdowns." The economic downturn in China resulting from its zero-COVID policies will also have a negative impact outside its borders, he added.
"This is devastating, not just for China, but for the whole world, really, it's going to be a real problem for Americans," he said. "We're going to be experiencing that as we go into the November elections, more goods shortages, food shortages, challenges in every area of economic life."
China's manufacturing activity last month, measured by the country's official manufacturing Purchasing Managers' Index (PMI), slumped to its lowest level since February 2020. Its PMI stood at 47.4 in April, below the 50-point mark dividing expansion from contraction.
Mike Pompeo, former secretary of state under the Trump administration, sounded a similar warning to Americans in an opinion article published by Fox News on May 4. He said the American people and the U.S. economy will feel the effects of lockdown in Shanghai "for months," since the city is home to the world's busiest container port.
"A backlog of cargo ships at the city's ports will drive inflation to ever-higher levels, hurting the American working and middle class especially," Pompeo said.
With the Chinese regime continuing to see lockdowns as the best way to tackle outbreaks, Tucker questioned whether Beijing is headed for instability, knowing that "authoritarian regimes are never as stable and invulnerable as they appear."
"I think a lot comes down to whether and to what extent the political establishment in China can admit that it's made a catastrophic error, and somehow change and turn the corner," he said. "Is that possible? I don't know."