California Governor Gavin Newsom attends the opening of the country's first federal and state operated community vaccination site during the outbreak of the coronavirus disease (COVID-19) in Los Angeles, Calif., on Feb. 16, 2021. (Mike Blake/Reuters)
The Epoch Times
Jill McLaughlin
California earned an "F" for its response to COVID-19 in a comprehensive study released last week of state responses to the pandemic between 2020 and 2021.
The study also ranked California 47th for its handling of the economy, education, and mortality during the pandemic.
The report (pdf) was issued by the Committee to Unleash Prosperity, a group founded by Steve Forbes and other economists to end America's growth slump.
Utah ranked first in the nation for its overall response with a perfect score.
Other top-ranking states were Nebraska, Vermont, Montana, South Dakota, Florida, New Hampshire, Maine, and Arkansas.
California was among five bottom-ranking states for overall response outcomes.
Other low-scoring states were Illinois, New Mexico, New York, and New Jersey.
Washington, D.C., received an "F-minus" grade and was ranked 50th.
"The correlation between health and economy scores is essentially zero, which suggests that states that withdrew the most from economic activity did not significantly improve health by doing so," the study reported.
Only seven states exceeded 85 percent open schools, according to the study.
California's schools only allowed about 19 percent of students to attend class in person, ranking the state last in this category.
"School closures may ultimately prove to be the most costly policy decision of the pandemic era in both economic and mortality terms," the study said.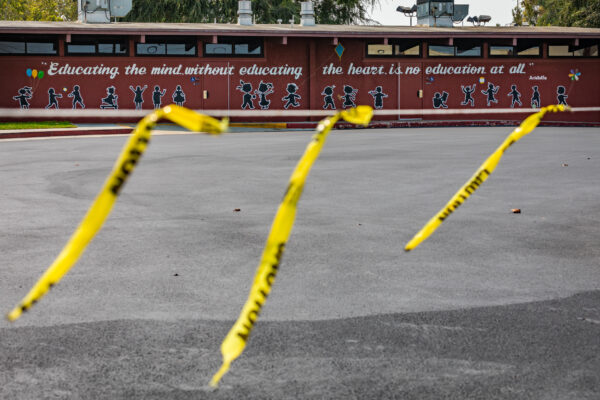 Los Alamitos Elementary School, within the Los Alamitos Unified School District, received the approval from the Orange County Health Care Agency on August 20th to reopen schools for onsite learning during the 2020 fall semester. They are the first public school district in Orange County to be granted access. Los Alamitos, Calif. on Aug. 21, 2020.. (John Fredricks/The Epoch Times)
Unlike economic impacts or deaths associated with the pandemic, closing public schools was entirely under the control of policymakers. Nearly all private schools in the nation remained open, the study found.
Wyoming kept all schools open, ranking first in in-person education, followed by Arkansas, Florida, South Dakota, and Utah.
California was ranked second to last in this category, followed only by the District of Columbia.
Other states ranking at the bottom for in-person learning were New Mexico, Hawaii, Washington, Maryland, and Oregon.
The study found a "strong relationship" between the states that had poor economic performance and closed schools.
Another report released during the pandemic found that school closures during 2020 were associated with 13.8 million years of life lost.
The Organisation for Economic Co-operation and Development, an international economic policy group, estimates that learning losses from pandemic-era school closures could cause a 3 percent decline in lifetime earnings.
"Disadvantaged students will almost certainly see larger impacts," the organization reported (pdf) in September 2020.
The overall loss of just one-third of a year of learning has a long-term economic impact of $14 trillion, according to the group.
The hardest-hit states were those with economies that relied heavily on energy production and tourism, the report said.
"Hawaii and Nevada came in last by far because of the overwhelming impact the global shutdown of tourism had on them, and energy-heavy states similarly had disproportionate unemployment rises with the collapse of global demand," according to the report.
During the pandemic, more people moved away from four of the bottom-ranked states —California, District of Columbia, New York, and Illinois—according to a U.S. Census report.
In 2021, California lost 367,299 in population, one of the largest domestic migration losses nationally, followed by New York and Illinois.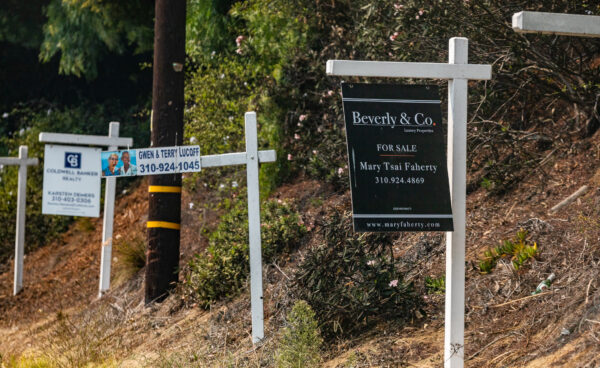 However, other western states gained slightly more residents during this time as 38,347 more immigrants arrived to replace some of the losses.
California State Sen. Melissa Melendez (R-Riverside) said she was not surprised by the report's findings.
"Governor Newsom's poor grade on handling COVID is no surprise when you consider all of the failures by this administration," Melendez told The Epoch Times in an email. "It's also not surprising when you see the thousands of Californians who have moved to other states like Florida and Texas, which did much better in its handling of COVID. California's track record dealing with COVID only illustrates that it tried to lead from behind and still failed," she said.