President Joe Biden speaks during an event at the White House in Washington on March 27, 2023. (Jim Watson/AFP via Getty Images)
The Epoch Times
President Joe Biden will not veto a resolution that will end the COVID-19 national emergency a month earlier than scheduled, a White House spokesperson confirmed.
"The president strongly opposes HJ Res 7, and the administration is planning to wind down the COVID national emergency and public health emergency on May 11," the White House spokesperson told Fox News Digital on March 29.
"If this bill comes to his desk, however, he will sign it, and the administration will continue working with agencies to wind down the national emergency with as much notice as possible to Americans who could potentially be impacted," the spokesperson added.
The comments were delivered on the same day HJ Res 7 passed through the Senate by a 68-23 margin with 21 Democrats joining 47 Republicans to support the measure.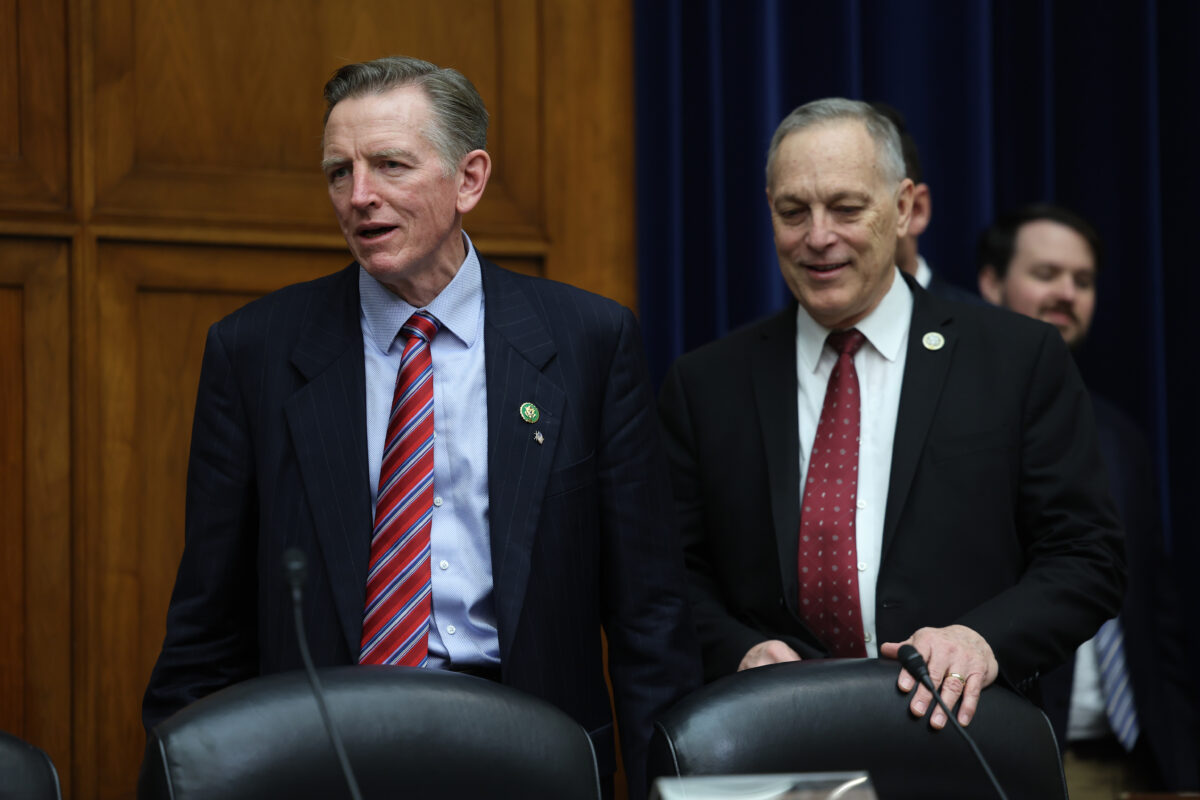 Four Republicans and five Democrats did not cast a vote, and 23 Democrats voted against the short resolution, which was introduced by Rep. Paul Gosar (R-Ariz.) last month and passed by the House 229-197 on Feb. 1.
Eleven Democrats voted against the House measure.
Ahead of the Senate vote, Senate Majority Leader Chuck Schumer (D-N.Y.) said the White House would not veto the resolution, according to a Democratic source.
President Donald Trump enacted the COVID national emergency on March 13, 2020, after establishing the COVID public health emergency on Jan. 30, 2021.
Originally, the White House planned to end both emergencies on May 11.
On Jan. 30, the Biden administration wrote a letter to Congress detailing the reasoning behind the decision to end the COVID national emergency and public health emergency on May 11.
"At present, the administration's plan is to extend the emergency declarations to May 11, and then end both emergencies on that date. This wind down would align with the administration's previous commitments to give at least 60 days notice prior to termination of the PHE," the letter read.
"To be clear, continuation of these emergency declarations until May 11 does not impose any restriction at all on individual conduct with regard to COVID-19," the letter continued.
"They do not impose mask mandates or vaccine mandates. They do not restrict school or business operations. They do not require the use of any medicines or tests in response to cases of COVID-19."
The White House said that "an abrupt end to the emergency declarations would create wide-ranging chaos and uncertainty throughout the health care system—for states, for hospitals and doctors' offices, and most importantly, for tens of millions of Americans."
Initially, Biden urged legislators to let the emergencies expire on May 11 and said that "an orderly transition is critical to the health and safety of the nation."
Though the resolution gained bipartisan support, some Democrats expressed their disapproval.
However, Sen. Tim Kaine (D-Va.) told Axios he would vote against the resolution.
"They have given us a plan," Kaine said. "When you say to the world and everybody, 'Okay, this is going to end May 11, and here's why,' then people are taking reasonable steps to do what they can before May 11."
Kaine added that there is "not so much difference between now and May 11 that I think we need to shortcut that. In fact, it's going to help people. They got some advanced notice, and they've been planning around May 11 as the date."
Before the Senate vote on the resolution. Sen. Roger Marshall (R-Kansas) encouraged his fellow legislators to "end this chapter and let Americans get back to their own lives."
"I ask my colleagues to join me again in a strong bipartisan fashion in sending this resolution to the president's desk to end the national emergency declaration for COVID-19, once and for all today," Marshall said.